Women Psychoanalysts in Asia

Aiveen Bharucha
The Irish-born psychologist and psychoanalyst Aiveen Bharucha attended Loreto Abbey, a Catholic boarding school for girls in Rathfarnham, Dublin, before studying psychology in England. Subsequently she worked as a clinical psychologist in the Department of Child Psychiatry at the Royal Free Hospital in London. In 1978 she joined the child psychotherapy training at the Tavistock Clinic, where she met her husband Manek Bharucha (1949-2016), a child psychiatrist from Bombay. They married in 1982, their daughter Aoife was born in 1983, and their daughter Tehmi in 1986.
In 1995, Aiveen and Manek Bharucha moved to Bombay (today's Mumbai) to set up a Tavistock model child psychotherapy training there in collaboration with three Indian psychoanalysts already in practice in Bombay. Aiveen Bharucha is a member of the British Psychological Society, the Indian Psychoanalytical Society and the Association of Child Therapists. Since 1995 she has been working with the Psychoanalytic Therapy and Research Centre (PTRC) in Mumbai, as a psychoanalyst of adults and children. Her main focus lies on the infant observation developed by Esther Bick.
SELECTED WORKS
Multiple mothering in an Indian context. In F. Thomson-Salo (ed.): Mothers and Infants. New Perspectives. Victoria, Australia, 2003 + in F. Thomson-Salo (ed.): Infant Observation. Creating Transformative Relationships. London 2014
Success in India. Newsletter of the Loreto Abbey Rathfarnham Association, Summer 2004, 3
(and Manek Bharucha) Baby observation and child psychotherapy training in Mumbai with a brief observational account from one of the students. Infant Observation 12 (2), 2009, 240-250


REFERENCES
Bharucha, Aiveen: Success in India. Newsletter of the Loreto Abbey Rathfarnham Association, Summer 2004, 3
IPA (2022-04-14)
Psychoanalytic Therapy and Research Centre (2022-04-14)

Minnie Dastur
The Indian psychoanalyst Minnie K. Dastur lives in Mumbai, where she has been practicing as a psychoanalytic psychotherapist with adults and children since the 1970s. She was a commerce and law graduate of Sydenham College and Government Law College, having branched out into the field of personal management, before she took up psychoanalysis. In the late 1970s, she went to England to study at the London Tavistock Institute and to train as a child psychotherapist with Martha Harris.
Minnie Dastur is a member of the Tavistock Society of Psychotherapists and a member and senior training analyst of the IPA through the Indian Psychoanalytical Society. In 1974 she and Sanosh Forbes founded the Psychoanalytic Therapy and Research Centre (PTRC) in Bombay (today's Mumbai), where she is active as a teacher and senior training analyst. As a member of the China Committee of the IPA, she has conducted teaching workshops in Wuhan, Beijing and Shanghai for Chinese psychoanalytic candidates.
In her article on The universal truth of myths reflected in psychoanalytic theory and practice published in 2013, Minnie Dastur compares the myths of Oedipus and Narcissus with the Hindu myths of Ganesh, Eklavya and Krishna. Situated within the Kleinian theory, she describes how these external myths serve as a container that holds the meaning of personal myths, illustrating it with a clinical case.
SELECTED WORKS
Manuela - Her mourning and restoration of the loved object. Samiksha 38, 1984, 128ff
The universal truth of myths reflected in psychoanalytic theory and practice. In A. Gerlach et al. (eds): Psychoanalysis in Asia. China, India, Japan, South Korea, Taiwan. London 2013, 265-277
An analysis of the film DEVI by Satyajit Ray. The colonisation and scotomisation of a mind. In Paula L. Ellman, Jhuma Basak, and Gertraud Schlessinger-Kipp (eds); Psychoanalytic and Socio-Cultural Perspectives on Women in India. Violence, Safety and Survival. Abingdon; New York 2021


REFERENCES
Forbes, Sarosh: Mattie in Bombay. In Meg Harris Williams (ed.): Enabling and Inspiring. A Tribute to Martha Harris. London 2012, 63-66
Gerlach, Alf, Maria Teresa Savio Hooke and Sverre Varvin (eds): Psychoanalysis in Asia. China, India, Japan, South Korea, Taiwan. London 2013
Linkedin (2022-04-14)
Psychoanalytic Therapy and Research Centre (2022-04-14)


PHOTO: IPS Dehli Workshop with Minnie Dastur, 14th and 15th of March, 2015

Mitra Kadivar (*1954)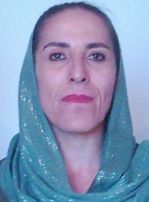 The Iranian psychoanalyst and psychiatrist Mitra Kadivar is a Lacanian and member of the École de la Cause freudienne (ECF) and the World Association of Psychoanalysis (WAP). In 1979 she finished her study at the northern Iranian Mashhad University of Medical Sciences and went to Paris in 1983, where she was analysed by a Lacanian and member of the ECF. In 1993 she returned to Iran and a year later opened her private practice in Tehran. Mitra Kadivar taught psychoanalysis at various Iranian institutions, before in 2001 she founded a study group to teach Freud and Lacan in Iran. From 2005 to 2007 she held, along with her students, "Freudian Thursdays" in Tehran, the first serial lectures on Sigmund Freud in Iran. All these activities resulted in the foundation of the Freudian Association in Tehran, the first Iranian psychoanalytic organisation, directed by Mitra Kadivar. The Freudian Association received its foundation license from Iran's Ministry of Interior in 2008 and is affiliated with the ECF and the WAP, founded by Jacques-Alain Miller.
In December 2012 Mitra Kadivar was diagnosed as schizophrenic and held against her will in a psychiatric hospital in Tehran. Jacques-Alain Miller from the ECF organised a petition for her support, signed by 4.500 people, and Mitra Kadivar was released from hospital in February 2013. According to Kadivar, a simple neighbourhood dispute and a medical error led to her hospitalisation. In France, however, a controversy broke out over whether Mitra Kadivar's psychiatrization had been a result of a psychotic episode (Élisabeth Roudinesco) or of her courageous (between the lines: politically undesirable) nonconformity (Jacques-Alain Miller). The dispute culminated into a process Miller vs. Roudinesco, which Miller lost.
Mkitra Kadivar continued her psychoanalytic work in Tehran, establishing an Africa Psychoanalytic Center in January 2014. (Top of the article)
SELECTED WORKS
Qall ou Haal [dire ou jouir]. La Cause freudienne Nr. 76, 2010, 137-141 + La Règle du Jeu, 2013-02-10 (2015-01-12)
L'inconscient héréditaire. Lacan Quotidien Nr. 263, 2012-12-20 (2015-01-12)
Le mystère des congrès. Institut Lacan 2013 (2015-01-08)
A superb self-reliance / Une superbe autosuffisance. Vortrag auf dem 2. Europäischen Kongress der Psychoanalyse PIPOL 6 in Brüssel, 6./7. Juli 2013. Mental Nr. 31 (April), 2014
Après coup: Un centre de psychanalyse à Téhéran. Freudian Association 2014 (2022-04-19)
La faillite de la psychiatrie à l'iranienne. Lacan Quotidien Nr. 369, 2014-01-19 (2015-01-12)


REFERENCES
AMPBlog (2021-09-29)
Arpin, Dalila: Interview with Mitra Kadivar. Bulletin Latigazo Nº 2, December 2013
CALM: On nous écrit de Téhéran. Autour de Mitra Kadivar. Institut Lacan 2013 (2017-01-17)
Chemin, Ariane: Psyzanie à Saint-Germain-des-Prés. Le Monde, 2013-06-21
França, Maria de: Qui est Mitra Kadivar? La Règle du Jeu, 2013-02-12 (2015-01-08)
Freudian Association (2022-04-19)
Freudian Association: Email of 9 January, 2015
Grauer, Philippe : Miller perd son procès. CIFPR Newsletter: BREF Nr. 11, 3.12.2013
Haney, Janet: Iranian Psychoanalyst Mitra Kadivar held in Teheran Hospital. Blog, 2013-02-10 (2015-01-08)
Lacan Quotidien Nr. 288, 2013-02-07 (2015-01-08)
Léon, John: Mitra (Film). Belgien; Frankreich 2018 (Trailer - 2021-09-29)
Roudinesco, Élisabeth, und Henri Roudier: à propos de Mitra Kadivar - Communiqué d'Élisabeth Roudinesco, Historienne, Présidente de la Société Internationale d'Histoire de la Psychiatrie et de la Psychanalyse. Academia.edu, 2013-02-11 (2015-01-08)


PHOTO: Freudian Association (2017-01-16)

Freny Mehta (1910-1999)
The Indian philosopher and psychoanalyst Freny Mehta took her master's degree from Bombay University with philosophy and psychology as her main subjects. Idealism as taught by the Indian philosopher Joseph Casimiro Patrocinio d'Andrade at the Elphinstone College until 1949 stamped her thinking. In 1952 she began her psychoanalytic training at the Indian Psychoanalytical Institute in Bombay and became that same year an associate member of the Indian Psychoanalytical Society. Since the early 1960s, she practised as a psychoanalyst in Bombay, specialised in treating women and children.
From 1966 to 1978 she was chairman of the Indian Council for Mental Health (ICMH), an organisation which employed psychiatric social workers to lecture and counsel in numerous schools and colleges in Bombay. Freny Mehta insisted that all her workers underwent personal analysis. In 1978 she travelled to England to participate in philosophical and psychoanalytical seminars. Few Indian analysts have spent so much effort in the development of Freudian metapsychology as Freny Mehta has done. For example she changed the structural theory of the punitive sadistic superego by introducing a new structure of a more gentle and kind parental agency which she called "benign conscience". She edited the book The Scientific Consensus and Recent British Philosophy, which supplies a new metapsychological epistemology basing on convergences of British schools of psychoanalysis, Jean Piaget's analysis, the Gestalt school and ethology, and ethics of British idealism.
SELECTED WORKS
The super-ego and knowledge. Introduction and synopsis. Samiksha 15 (1), 1960, 33-50
Values and knowledge in psychoanalysis and philosophy. Samiksha 21 (2), 1967, 93ff
(ed.) The Scientific Consensus and Recent British Philosophy, Bd. 1: Convergences of British Schools of Psycho-Analysis, Piaget's Analysis, the Gestalt School and Ethology, and Ethics of Britsh Idealism vs. Logical Realism and Prescriptivism. Bombay 1980


REFERENCES
Forbes, Sarosh: Obituary Freny Mehta (1910-1999). Samiksha 53, 1999, 87
Popular Prakashan (2021-09-29 - removed)

Rafah Nached (*1944)
Rafah Nached, the first practising psychoanalyst in Syria, was born in Halab [Aleppo] in Syria. She studied philosophy at the Saint-Joseph University in Beirut and graduated in clinical psychology and psychoanalysis from the University of Paris VII. After completing her training analysis in Paris, she returned to Syria and in 1985 began to practice psychoanalysis at a psychiatric hospital in Aleppo. In the mid-1990s, she set up private practice as an analyst in Damascus and succeeded in establishing a series of lectures on psychoanalysis in the Jesuit centre. In 2000, Rafah Nached created the Damascus School of Psychoanalysis in conjunction with French colleagues.
Rafah Nached, an adherent of Jacques Lacan, is particularly interested in the application of psychoanalysis to the Arab culture and language. She pointed out, for example, the relationship of Sufi mysticism to the "jouissance", whereby Lacan's language could perhaps better be understood in the Arab world. This question was also the subject of the international symposium "Le féminin dans l'expérience et la mystique psychanalyse" she organised together with Pierre Bruno in Damascus in 2010.
After the anti-regime protests erupted in March 2011 in Syria, Rafah Nached and the Jesuit and psychoanalyst Rami Elias arranged a weekly workshop, where Syrians from different faiths and political views could talk about their fear in view of the daily violence. In September 2011, the 66-year-old psychoanalyst was arrested, but due to international protests she was released from prison two months later.
Rafah Nached is married to Faisal Abdullah, a professor of ancient history at Damascus University. She is now living in Paris with her daughter. (Top of the article)
SELECTED WORKS
Histoire de la psychanalyse en Syrie. Topique Nr. 110, 2010, 117-127 + Cairn.info (2019-03-29)
Dire l'indicible. Psychanalyse Nr. 21, 2011/2, 33-36
"Tâsîn de la préexistence et de l'ambiguïté". "Moi et toi, trahison ou amour?" Psychanalyse Nr. 21, 2011/2, 53-59
(et al.) Psychanalyse en Syrie. Textes et témoignages. Paris; Toulouse 2012


REFERENCES
Colloque à Damas 2010. Psychanalyse Nr. 21, 2011/2
Hartmann, Katrin: Psychoanalyse auf Arabisch. Journal für Psychoanalyse Nr. 56, 2015
Huitfeldt, Birgitte C.: Usensurert
NHS The Tavistock and Portman (21.4.2022)
. Midtøstens kvinner - Ti møter. Oslo 2017
Kristeva, Julia: Rafah Nached. Vortrag, Journées d'automne de l'Ecole de la Cause freudienne au Palais des Congrès à Paris le 9 octobre 2011. Video (19.4.2012)
Mijolla-Mellor, Sophie de, und Saïd Bellakhdar: Rafah Nached, une psychanalyste engagée dans la psychanalyse. La Clinique Lacanienne Nr. 21, 2011/2, 117-129
Nached, Rafah: Histoire de la psychanalyse en Syrie. Topique Nr. 110, 2010, 117-127 + Cairn.info (2019-03-29)
Savigneau, Josyane: Rafah Nached et les prisons de la peur. Le Monde, 5 November 2011 + CIFPR, 9.11.2011 (2021-09-29)


PHOTO: Blog Ignace Leverrier, 2011-11-17 (2015-01-13)

Kamalini Sarabhai née Khatau (1925-1981)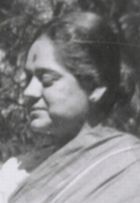 The Indian psychoanalyst Kamalini Sarabhai was the daughter of Dharamsey Mulraj Khatau and his wife Champubai Khatau. Her father was a board member of the Khatau Group of Companies, which is one of the oldest business conglomerates in India. She was married to Gautam Sarabhai (1917-1995), since 1940 head of Sarabhai Industries in Ahmedabad, Gujarat, one of the largest industrial concerns in India. The Sarabhai family was closely associated with several prominent psychoanalysts including Erik H. Erikson, who described their role in Mahatma Gandhi's life in his book Gandhi's Truth. The family also used its assets for social purposes and the promotion of art and science.
In the early 1940s Kamalini Sarabhai took her two daughters and went to London, where she pursued a six-year psychoanalytic training at the British Psycho-Analytical Society (BPAS) and the Tavistock Clinic. She became a member of the BPAS with a special interest in child development. On returning to Ahmedabad she started Balghar School in 1949, an experiment in nursery education (now primary school), where children could learn at their own pace without outside imposition.
In 1951, together with her husband and the American psychologists Lois and Gardner Murphy, Kamalini Sarabhai set up the Bakubhai Mansukhai Institute of Mental Health in Ahmedabad (BM Institute), according to the model of the Tavistock School of Family Psychiatry and Community Mental Health. Up to her death Kamalini Sarabhai was the director of the psychoanalytically oriented BM Institute, working closely with the London Tavistock Clinic and its director Jock Sutherland. Erik H. Erikson, who held a seminar at the BM Institute in 1962, reported in Childhood and Society on an investigation of the play constructions of preadolescents in India, led by Kamalini Sarabhai. (Top of the article)
REFERENCES
Dinnage, Rosemary: Going crazy in India. New York Review of Books 28 (18), 1981
Erikson, Erik H.: Childhood and Society. New York 1963 [Kindheit und Gesellschaft. Stuttgart 1965] (2. Edition)]
Erikson, Erik H.: Gandhi's Truth. On the Origins of Militant Nonviolence. Mount Vernon, NY 1969 [Gandhis Wahrheit. Über die Ursprünge der militanten Gewaltlosigkeit. Frankfurt/M. 1971
NHS The Tavistock and Portman (2022-04-21)
Roland, Alan: Psychoanalysis in India and Japan. In A. Roland: Search of Self in India and Japan. Toward a Cross-Cultural Psychology. Princeton, NJ 1988, 55-96
Sarabhai, Mana: Email of 15 January, 2015
The Sarabhais (13.1.2015)
Trist, Eric, and Hugh Murray: Historical overview. The Foundation and Development of the Tavistock Institute. The Modern Times Workplace (2013-02-21)


PHOTO: Archives of American Art (2017-07-10)

Elise Snyder née Wechsler (*1934)
Elise Snyder, president of the China American Psychoanalytic Alliance (CAPA), grew up in New York as the daughter of Harry and Dora Wechsler. Her father was a lawyer, her mother a bookkeeper. At the age of fourteen, she discovered the work of Sigmund Freud at a public library in the Bronx. When she was sixteen, she undertook her first analysis. After studying at the Medical College of Columbia University, she graduated in 1958 and specialised in psychiatry. She underwent psychoanalytic training at the Western New England Institute for Psychoanalysis and became a member of the American Psychoanalytic Association (APsaA).
While studying, Elise Wechsler was married to Arthur Snyder, a professor of medicine, with whom she has two daughters. Later she divorced Snyder and married her former analyst, Victor Rosen (1911-1973). When she left him after seven years of marriage, Rosen committed suicide. Elise Snyder's third husband was an art historian. In 1986, she met Michael Holquist, Professor of Comparative Literature and Slavic Language and Literature at Yale University, whom she married in 1999.
In 2001 Elise Snyder was invited to give two papers on psychoanalysis at conferences in Beijing. She established relations with a group of professors and students from Chengdu who were very interested in psychoanalysis. The following year, Snyder created the China American Psychoanalytic Alliance (CAPA) to organise the training of Chinese psychiatrists and psychologists by American psychoanalysts. Since that time, under the leadership of Elise Snyder, CAPA conducts training analysis with Chinese candidates via Skype. A two-year training in psychoanalytic psychotherapy started by CAPA in 2008 was attended by students from more than ten cities in China.
Today, Elise Snyder lives in Lower East Side, New York, teaching as an Associate Clinical Professor of Psychiatry at the Yale University School of Medicine in New Haven. Once or twice a year she spends a month in China to give lectures and supervisions. (Top of the article)
SELECTED WORKS
Psychoanalysis and Globalization. Presented at the 2nd Chinese Congress for Psychoanalysis in Shanghai "Psychoanalysis in the Modernizing Society", Sept. 18-20, 2009. International Psychoanalysis (2011-01-31 - removed)
The shibboleth of cross-cultural issues in psychoanalytic treatment. In D. E. Scharff and S. Varvin (eds): Psychoanalysis in China. London 2014
The history of CAPA. Psychoanal Inq 40 (1). 2020, 16-29
(and Douglas Kirsner) Psychoanalysis in China. In S. Akhtar (ed.): Freud and the Far East. Psychoanalytic Perspectives on the People and Culture of China, Japan, and Korea. Lanham, Md 2009, 43-58


REFERENCES
China American Psychoanalytic Alliance (2019-03-29)
Gerlach, Alf: Bericht über die China-Aktivitäten deutscher Psychoanalytiker. DGPT Mitgliederrundschreiben vom 15.2.2008
International Psychoanalysis (2017-12-08 - removed)
Osnos, Evan: Meet Dr. Freud. Does Freud have a future in an authoritarian state? The New Yorker, January 10, 2011 (2018-10-09)
Varvin, Sverre, und Alf Gerlach: The development of psychodynamic psychotherapy and psychoanalysis in China. International Journal of Applied Psychoanalytic Studies 8 (3), 2011, 261-267 (2012-12-11)
Yale School of Medicine (2011-02-01)


PHOTO: private

Teresa Yuan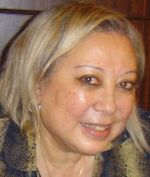 Teresa Ana Yuan is an Argentine-born psychoanalyst with a Chinese background. Her father came from Kwangton in China and immigrated to Argentina in 1929; her mother came from Syria. Teresa Yuan graduated in clinical psychology at the Universidad de Buenos Aires, where she was engaged in teaching and research work at the Department of Medical Psychology from 1980 to 1986. She received her psychoanalytic training in Buenos Aires at the Universidad del Salvador and the Angel Garma Institute of the Asociación Argentina Psicoanalítica (APA). A member and training analyst of the APA, she lives in Buenos Aires.
Teresa Yuan first came to China in 1995 to teach psychoanalytic psychotherapy at the Child Psychiatric Institute of the Beijing Medical University and at the Beijing Anding Psychiatric Hospital. From 1995 onwards she has held several positions in China Committees of the International Psychoanalytical Association (IPA), among others as member for China of the Asia Subcommittee (1997-2000), Director of the China Division (2000-2001) and Consultant of the China Development Committee (2005-2007).
In 2002 she started psychoanalytic training in Beijing in collaboration with Anding Psychiatric Hospital under Yang Yunping, offering seminars for Chinese psychiatrists and psychotherapists. Further seminars followed in Xian, Hong Kong and Taiwan. Teresa Yuan's major scientific interest is psychoanalysis across cultural and linguistic differences. (Top of the article)
SELECTED WORKS
Psychoanalysis in China. International Psychoanalysis 4 (2), 1995, 30
The IPA in China at the end of Millennium - Flowering of the Mei-hua. International Psychoanalysis 7 (2), 1998
New lines of advance in psychoanalytic therapy in China. International Psychoanalysis 11 (1), 2002, 50
Psychoanalysis in China [Letter to the editor]. IJP 83, 2002, 516-517
Del psicoanálisis contemporáneo al ancestral pensamiento chino. Convergencias y divergencias conceptuales en la enseñanza. Revista de Psicoanálisis 59 (3), 2002
Psychoanalysis and multilingualism. Shanghai Archives of Psychiatry 21 (Supplement Dec, 31), 2009
Psychoanalysis in the Chinese context. Culture and subjectivity: From Buenos Aires to Beijing. IPA Asian Conference, 21-24 October 2010
(und Geoffrey H. Blowers) Chine. In Dictionnaire International de la psychanalyse (2002). Hg. von A. de Mijolla. Paris (Hachette) 2005, 317-319 [International Dictionary of Psychoanalysis. Detroit u. a. 2005, 285-287]
(und Andrés Rascovsky) Contemporary psychoanalysis in ethnic Chinese societies. New developments. IJP 87, 2006, 573-575


LITERATUR + LINKS
Blowers, Geoffrey H., and Teresa Yuan: Chine. In Dictionnaire International de la psychanalyse (2002). Ed. by A. de Mijolla. Paris (Hachette) 2005, 317-319 [International Dictionary of Psychoanalysis. Detroit u. a. 2005, 285-287]
Varvin, Sverre, und Alf Gerlach: The development of psychodynamic psychotherapy and psychoanalysis in China. International Journal of Applied Psychoanalytic Studies 8 (3), 2011, 261-267 (2012-12-11)
Deutsch-Chinesische Akademie für Psychotherapie (2014-10-16)


PHOTO: IPA